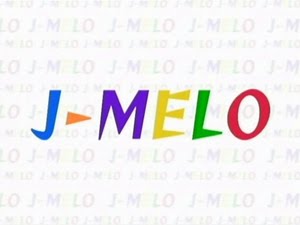 J-MELO is a weekly program on NHK World that showcases Japanese music. Besides inteviewing and having in-studio performances of Japanese musicians, they also read emails and show videos and photos of fans from around the world to help promote Japanese music outside of Japan.
The entire program is recorded in English (or subtitled in English when necessary). Its name is a combination of the phrase "Japan Mellow Melody"
In its current format, the people invovled on the show is a collective group known as "Team J-MELO", consisting of current host, May J. and a number of correspondents and in-studio commentators, such as musician Joe Inoue, TV producer David Spector and members of the female idol group "Morning Musume"
Team J-MELO
Edit
May J. (Current host of J-MELO)
David Spector (TV Producer)
Kazumi Watanabe (Jazz guitarist)
Taku Takahashi (Record producer, member of "M-Flo")
Joe Inoue (Singer-songwriter)
Morning Musume (Idol group)
Kylee (Singer)
Maiko Katagiri (Vocalist for "MAY'S")
Shanti (Singer-songwriter, former host of J-MELO)
Leo Imai (Singer-songwriter)
Jay'ed (Singer-songwriter)
Ai Takekawa (Singer-songwriter)
Kazufumi Miyazawa (Musician)
Scott Murphy (Musician, member of the bands "Allister" and "Scott and Rivers")
Masakazu Kitanaka (Music journalist)
Kitaro Iizawa (Photography critic, director of the Photographic Society of Japan)
Hisao Saito (Chief director of The Darkroom International)
Takamasa Sakurai (Media producer, author and pop culture diplomat)
Yoshitaka Mouri (Associate Professor, Tokyo University of the Arts)
Tomoyuki Inoue (TV Screenwriter)
David Heath (Translator, narrator, and language consultant for J-MELO)
Nobuyuki "Etsushi" Harada (Producer for J-MELO)
External Link
Edit