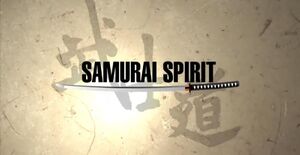 Samurai Spirit was a TV documentary on NHK World from 2008 to 2009, focusing on the traditional martial arts of Japan. It was hosted by Nicholas Pettas, a Kyokushin Karate practioner and former K-1 Grand Prix champion.
Each episode focused on a particular martial art (and any sub style within that art), where Nicholas would travel around Japan, meet some of the high ranking masters in the art and participate in classes to learn some of the techniques. He would then sit down with the masters to learn about the philosphy and unique aspects of the art. Finally, each episode would end with Nicholas reflecting back on what he has learned from this expericence and its relation to the samurai spirit.
Martial Arts Covered in the Series
Edit
Community content is available under
CC-BY-SA
unless otherwise noted.